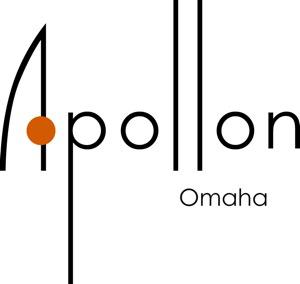 ---
Apollon Art Space
1801 Vinton Street
Omaha, NE 68108
402-884-0135
www.apollonomaha.com
Focus of Work: Original Interdisciplinary Arts Experiences
Style: Variable / Environmental
House Size: 40
Reserved or General Seating: General
Typical Showtimes: Fri & Sat – 7:30pm
Payment Types: Online or at the door, all forms of payment
Amenities:  Admission includes dinner, Cash bar available
Parking: Street Parking
---
The Apollon Art Space is Omaha's multi-genre arts and entertainment hub where all are welcome to indulge their tastes in a place of welcome and warmth. The Apollon experience is co-created by a vibrant, well-supported arts community and an equally vibrant, well-rewarded audience.
In Greek mythology, Apollo was the patron of art and music and a revered and called upon source of artistic inspiration. Apollo was also the leader of the nine Muses – one each for epic, lyric, and choral poetry as well as one for music, comedy, tragedy, dance, astronomy, and history.
The Apollon seeks to be the physical realization of Apollo's expansive reach in the realms of music, arts, and culture by combining components for theater, cinema, music, literature, visual art, and digital media.
[add_eventon_list number_of_months="4″ event_type_2='149′]