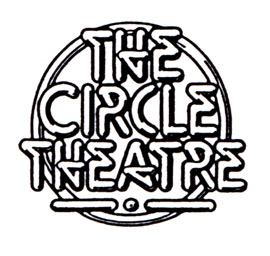 ---
Circle Theatre
4444 Frances Street
Omaha, Nebraska 68105
402-553-4715
http://www.circletheatreomaha.org
Focus of Work: Family Friendly
Style: Black Box
Reserved or General Seating: General
Typical Showtimes: 7:30 pm Friday & Saturday, 2:00 pm Sunday
Payment Types: All major Credit Cards
Parking: Parking Lot; Free
Located at Hanscom Park First United Methodist Church
The Circle Theatre is a multi-generational theater dedicated to telling stories that illustrate the diversity of our community and to activating the inclusive possibilities of theater while providing opportunities for artists with disabilities.
They are the premiere theater in the Omaha Metro Area to actively cast and include individuals with varying abilities in all areas of the theater – including cast, crew and audience members. We are a no-experience institution. No matter the level of ability, we work with all actors to find their inner thespian. Our mission is to meet people where they are at and take the time to show each person what they are capable of.
The Circle Theatre was founded by Doug and Laura Marr in 1983 thus becoming the very FIRST independent theater company in Omaha, Nebraska. To off-set operating costs they created "DINER THEATER" and for 16 years their company of talented writers, actors and musicians produced over 100 original comedies, dramas and musicals, (including Doug Marr's award-winning series "PHIL'S DINER") in an actual operating diner!
Circle Theatre produces a touring production of "My Broken Doll". It is based one the book about Holocaust Survivor, Beatrice Karp, "My Broken Doll: A Memoir of Survival of the Vichy Regime" (by Beatrice Karp as told to Deborah Pappenheimer). They produce plays that impact our community on a social level, striving to bring awareness and diminish boundaries.
A crucial part of Circle Theatre's mission is to create a venue for artists whose voices have not yet been heard in the region. With that mission in mind, Circle Theatre hosts a Short Play Festival. All works featured in the festival are written by first-time playwrights from special education classrooms in the Omaha area.
The Circle Theatre is excited to partner with the Hanscom Park First United Methodist Church.
[add_eventon_list number_of_months="6″ event_type_2='49' ]